Raúl and Cody cover how they became Eurovision Song Contest fans, what makes the music contest so appealing as a platform for queer culture, and why you should be "Thirsty for Eurovision."
How did you first encounter Eurovision?
"I didn't come into this willingly. My husband went to Sweden for a work trip in 2008 and came back with a new musical obsession. I asked, 'What is this crap?' It was bouncy and happy and silly, and I was having none of it… Now, I can't get enough of it.

Cody Sisco
We were deep into the pandemic and out of content so we wanted something that was uplifting and fun and Melodiefestival became a gateway to Europe and new music and finally the Eurovision competition.

Raúl Rojas
How is Eurovision queer?
"If you're on the floor watching these acts, it's a sea of queers from all over Europe. The event is an inclusive showcase of talent from across the gender and sexual orientation spectrums. It's also one of the friendliest crowds I've ever been part of. It's a special vibe."

Cody Sisco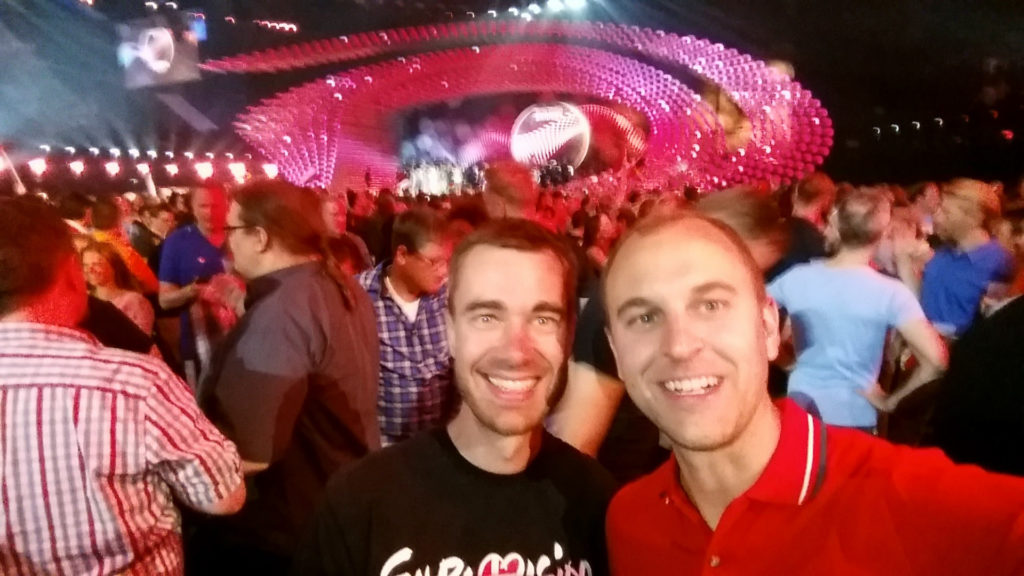 Why should Americans care?
"From an outsider perspective, the Eurovision movie felt like a warm hug and so much fun. You have this global phenomenon that barely anyone in the U.S. knew about, and now we're paying attention."

Raúl Rojas
Listen Now